Say hello to blue skies and sunshine – spring is finally here!
As the season of rebirth, spring is the perfect time to try something new.
Celebrate the arrival of warmer days with mood-boosting designs bursting with bright colors and springtime cheer.
Whether you've lost your stitching bug or just crave a new challenge, there's a world of exciting opportunities to explore – from game-changing fabrics to glitzy embellishments.
It's time to embrace the season of new life and get inspired. So, jump out of your comfort zone and put a spring in your step with these fresh ideas to shake up your stitching.
1. Creative Displays
Everybody loves a hoop, but did you know it's not the only way to display your work? If you're running out of wall space, maybe it's time to think beyond the frame!
Make a fresh start this spring and have fun experimenting with different ways to finish off cross stitch projects.
From chic accessories to stylish home furnishings, it's never been easier to show off your stitching with pride.
Mount mini motifs in a wooden pendant for a super-cute necklace, or stand out with a pair of customized stitched earrings. Jazz up a pocket mirror or plain notebook with a patched-on design for a quick and easy gift. Small designs can also be made into keychains, coasters, fridge magnets and bookmarks.
And if you're skilled with a sewing machine, why not brighten your home with some colorful cushion covers, tablecloths or personalized napkins?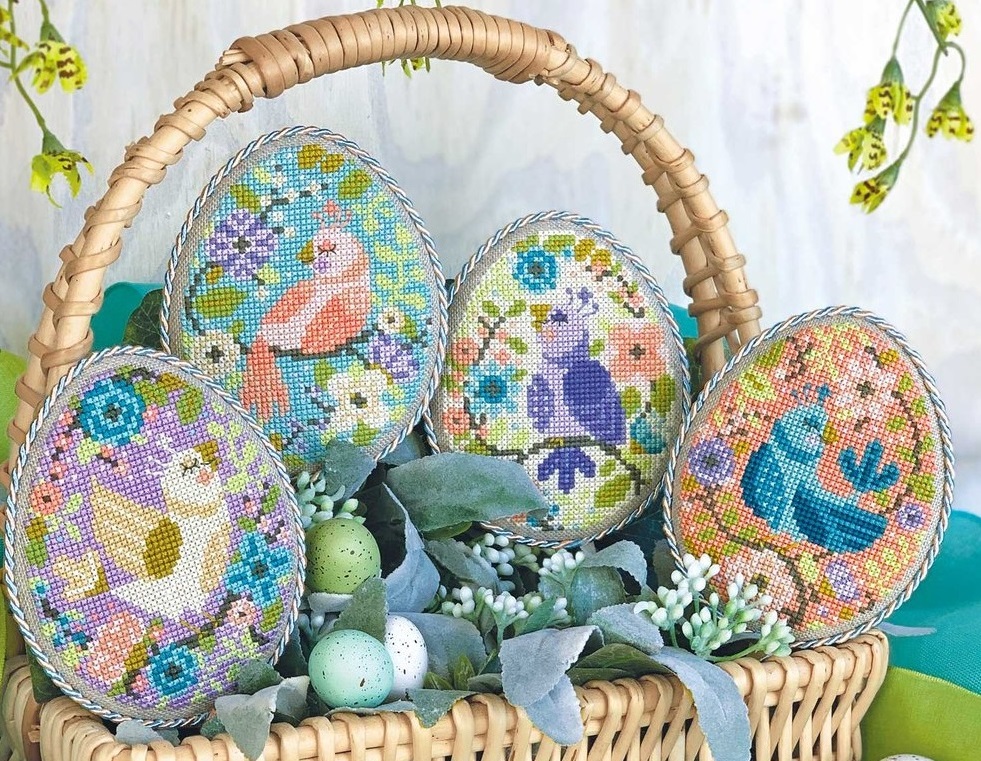 2. Beyond Aida
A new season brings change. So, if you've only ever stitched on aida, now is the time to branch out and try something else.
Evenweave is widely available and gives a beautifully refined finish to any design. Its evenly-spaced holes provide a consistent grid format that's ideal for cross stitching.
With a higher thread count, evenweave tends to be softer and more supple than aida.
You'll love its fine texture, which lends a delicate elegance to all types of embroidery.
The main difference is that, unlike aida, a single cross is usually stitched over two threads. This actually makes it much easier to work fractional stitches or detailed backstitch, as you don't need to pierce the centre block with your needle.
For a further challenge, why not try stitching on linen? As a natural fabric, this is more irregular in appearance and provides a rustic look that really enhances traditional designs – perfect for those Easter-themed decorations!
Remember, evenweave fabric dyes a lighter shade than linen – so if you order the same color, they won't look exactly the same.
3. Embellishments
Get creative with some fun embellishments to elevate your cross stitch into something really special.
If you've never tried adding embellishments before, now is the perfect time to experiment with some funky and fabulous decorations to really bring your stitching to life.
Miniature charms are a quick and easy way to add interest and texture for a unique, personalized result. Add a touch of bling with shiny sequins or fancy buttons for a 3D finish.
Seed beads are inexpensive and wonderfully versatile, adding extra dimension and glamor to any design. What's more, they're a great alternative to French knots for any stitchers that find these a little tricky.
For best results, keep it simple – don't let the embellishments overshadow your stitching. Choose decorations that complement and enhance the overall design. And remember, less is usually more!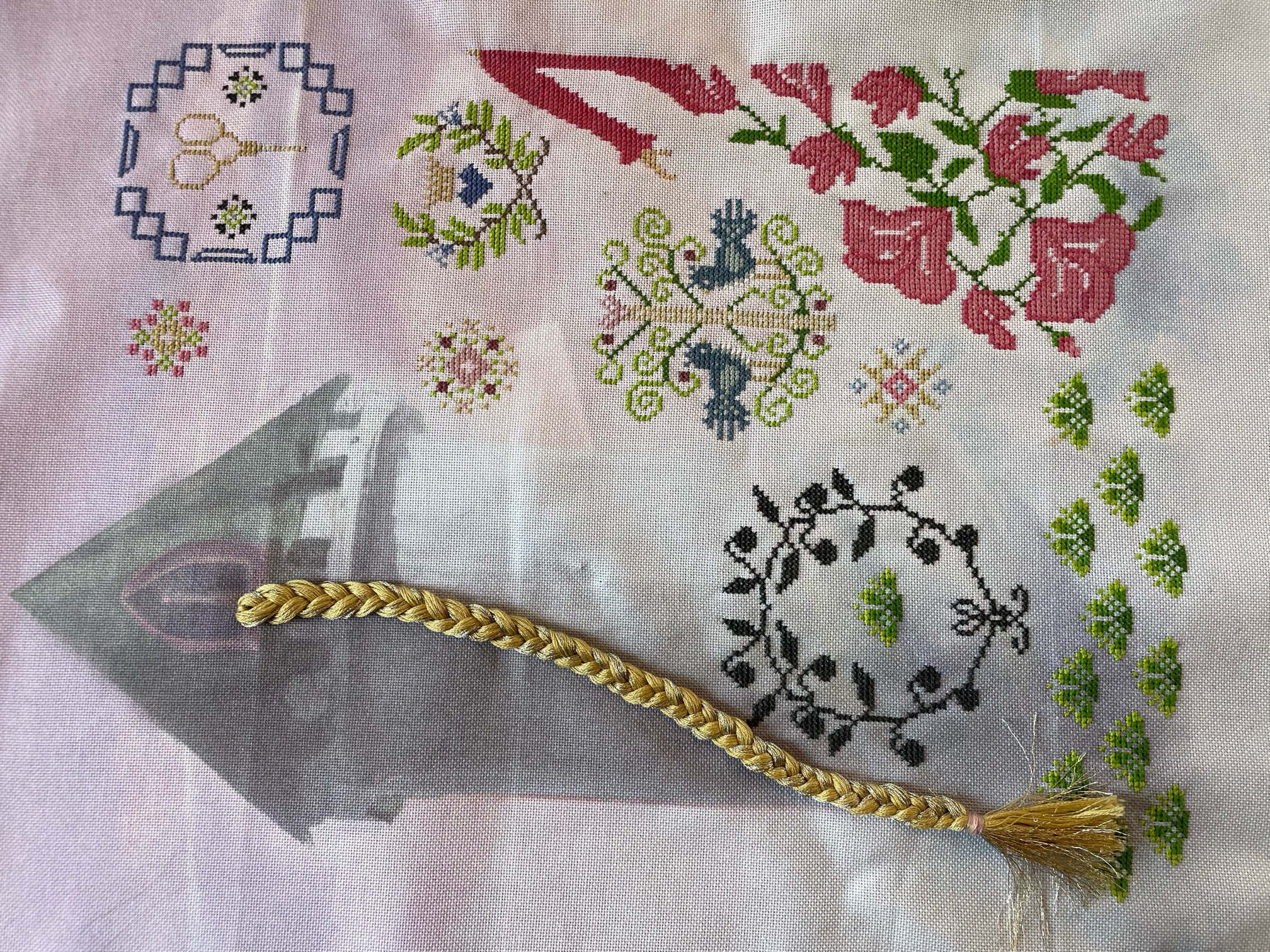 4. Patterned Fabrics
Refresh your approach to stitching with some inspirational patterned fabrics. These days, you'll find a treasure trove of exciting designs that allow you to create something that's truly one of a kind.
If you've already tried stitching on plain colors, why not take it a step further with patterned fabric?
A simple design can be transformed with a complementary pattern. With so many options to choose from, there's something for everyone – from spots and stripes to paisley, plaid and everything in between.
Let your springtime stitching blossom on hand-dyed effect fabrics in pretty pastel shades. Beautiful backgrounds can provide the perfect canvas for all types of cross stitch designs, such as this stunning Spring Meadow or gorgeously versatile Meadow View.
Spark your imagination with the huge range of unique patterned fabrics at dovestitch.com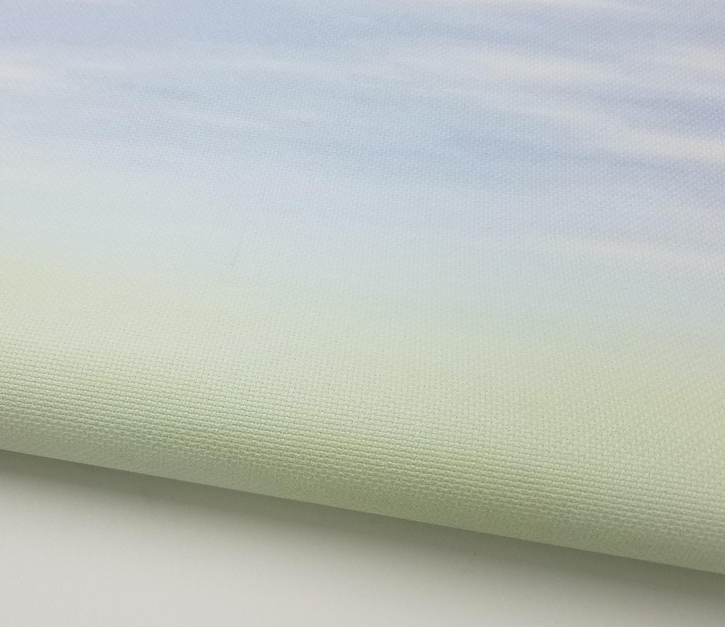 5. Go Large!
Make 2023 the year you take cross stitch to the next level.
If you've only ever stitched greeting cards or small designs, why not tackle something bigger?
Challenge yourself with a supersized design for spring – samplers, family trees and temperature charts are all great examples of large-scale projects that usually take some time to complete.
While larger designs may appear daunting at first, they can be made more manageable by breaking the chart down into smaller sections. Just take it step-by-step and complete each part before moving on to the next.
If you enjoy an epic stitch, you'll find a variety of mammoth charts online. Get stitching on a grand scale and you're guaranteed a stunning finished result. What's more – the bigger the design, the greater your sense of achievement will be when it's finally complete!
Have these ideas inspired you to try something new this season? Why not spring into action and get started today!