The Christmas countdown has officially begun! It's time to hang those stockings, trim the tree and rejoice in the season of goodwill.
And what better way to celebrate the holidays than with cross stitch?
We've compiled twenty ways to spread Christmas joy and glad tidings via needle and thread.
Merry Stitchmas!
1. Make your home a winter wonderland by stitching miniature hangings, banners and baubles to decorate your tree. Glue mini motifs onto colored felt and attach a loop of ribbon for a quick and easy finish that's sure to bring holiday cheer!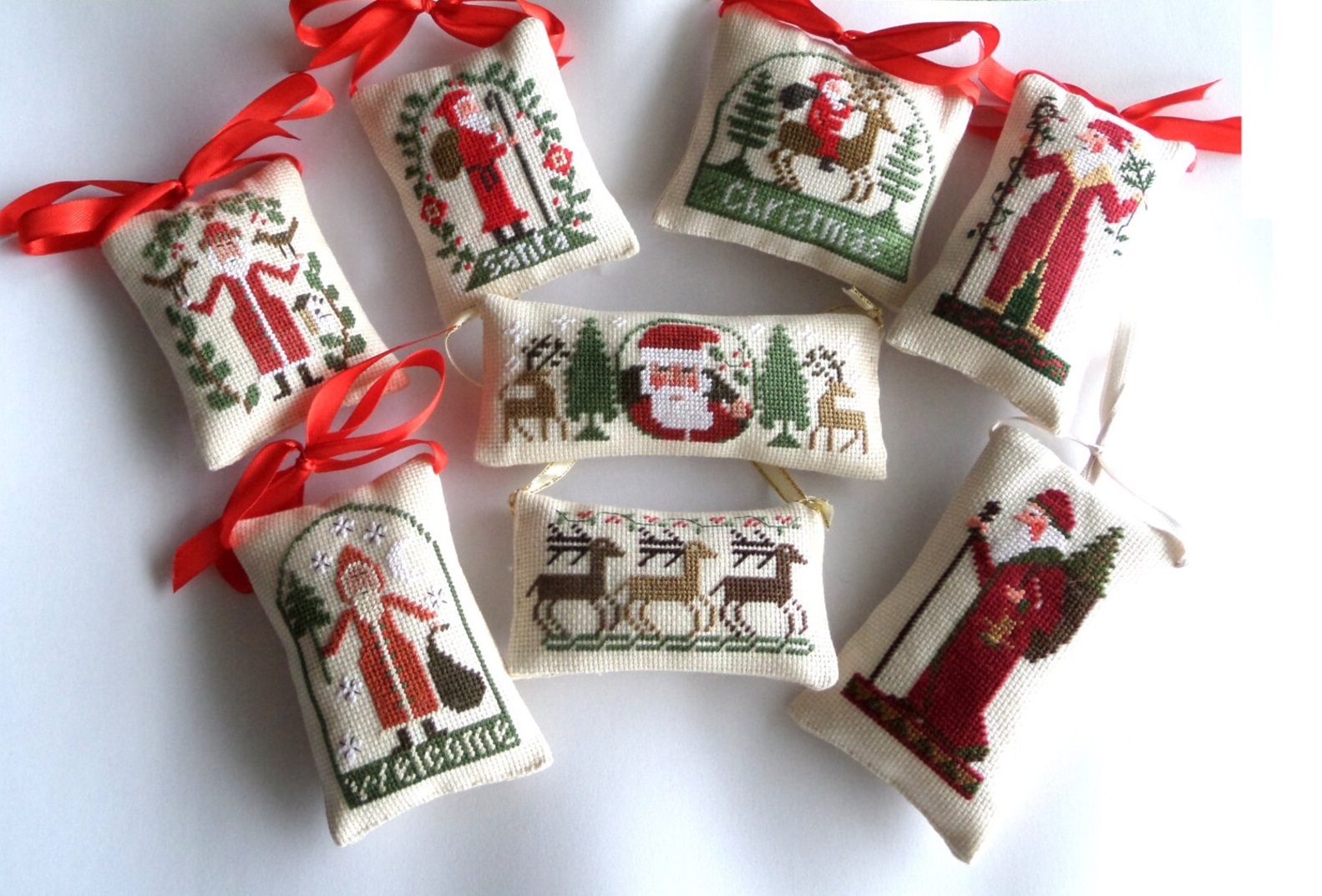 2. Get your glitz on by adding festive sequins, beads, jewels and other embellishments to your Christmas cards and gifts. From cute candy canes to jolly snowmen, you'll find a wide range of miniature charms to adorn your seasonal stitching.
3. Why not deck the halls with some personalized bunting? Stitch individual letters onto festive fabric (such as Tiny Neutral Snowflakes), then cut into triangle shapes and fix to a length of ribbon or string to hang in your home.
4. Throw a cross stitch party with your stitchy pals – there's never been a better time to get together and enjoy a catch up over a glass of eggnog (or two) and work on your latest WIP project.
5. Magnetic wooden hangings make a refreshing change from a traditional frame, and they're super easy to assemble. Choose your favorite holiday sampler to display in pride of place – you can even paint the wood for a sprinkle of festive flair.
6. Make sure you're on Santa's nice list this year by stitching up a snazzy stocking. Ring the changes with a striking fabric – this stripy Red and Gold design is the epitome of classic Christmas charm.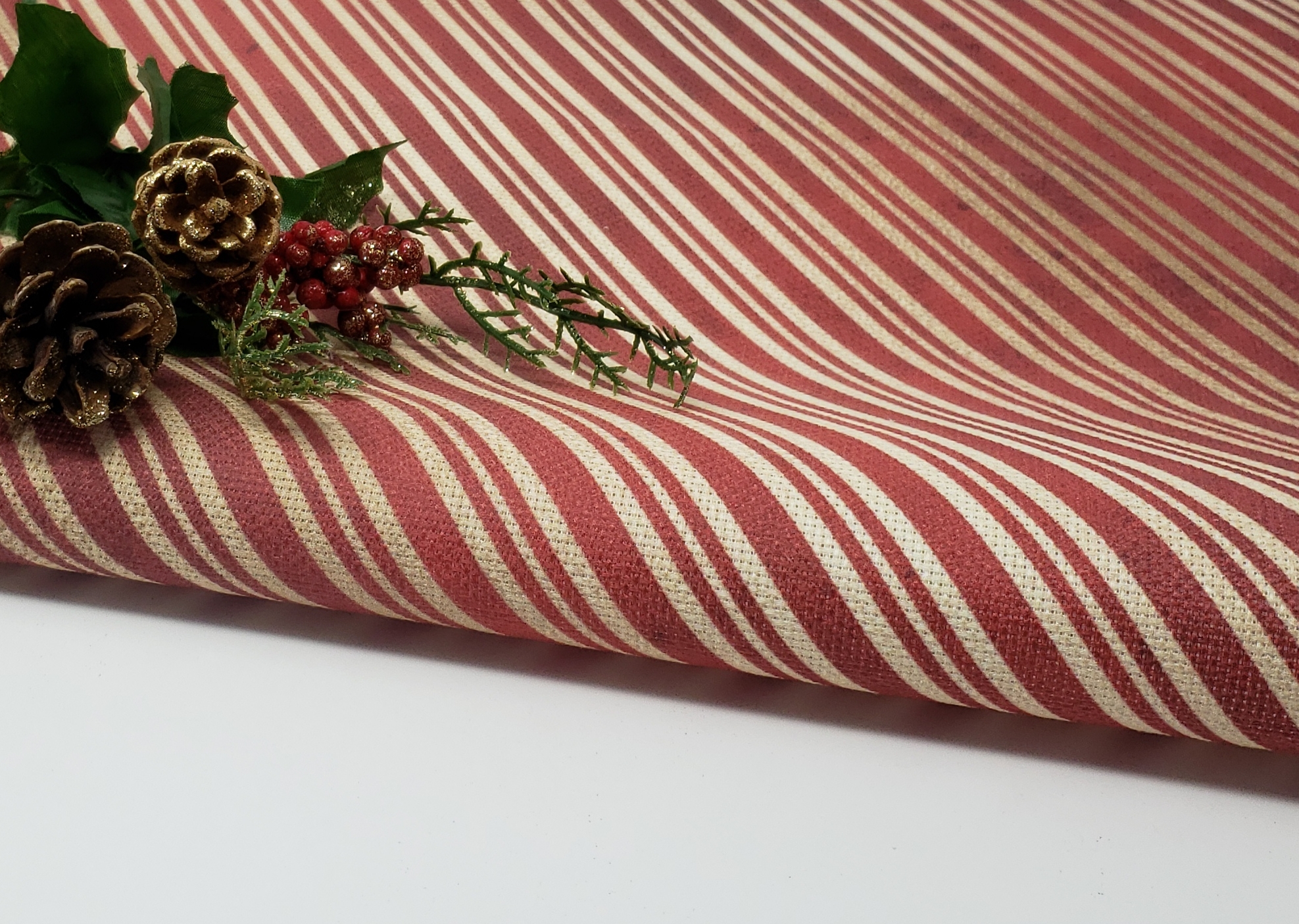 7. Need a quick fix? Aida band to the rescue! Stitch any repeating pattern and simply wrap around a Christmas cake or mason jar of goodies for a last-minute gift. Or why not try patching a child's name onto Santa's sack? We think the elves would approve!
8. Embrace the season of giving and make spirits bright by cross stitching a bunch of stocking stuffers. Everyone loves a handmade gift, so have fun creating a very merry set of keyrings, coasters, fridge magnets and bookmarks for friends and family.
9. Dreaming of a white Christmas? Give a wintry perspective to any design by stitching on a snowy patterned fabric – from frosty Blue Classic Snowflakes to White Snowflakes with Aqua Dyed effect, enchanting Snow on Navy or eye-catching Snow on Blue.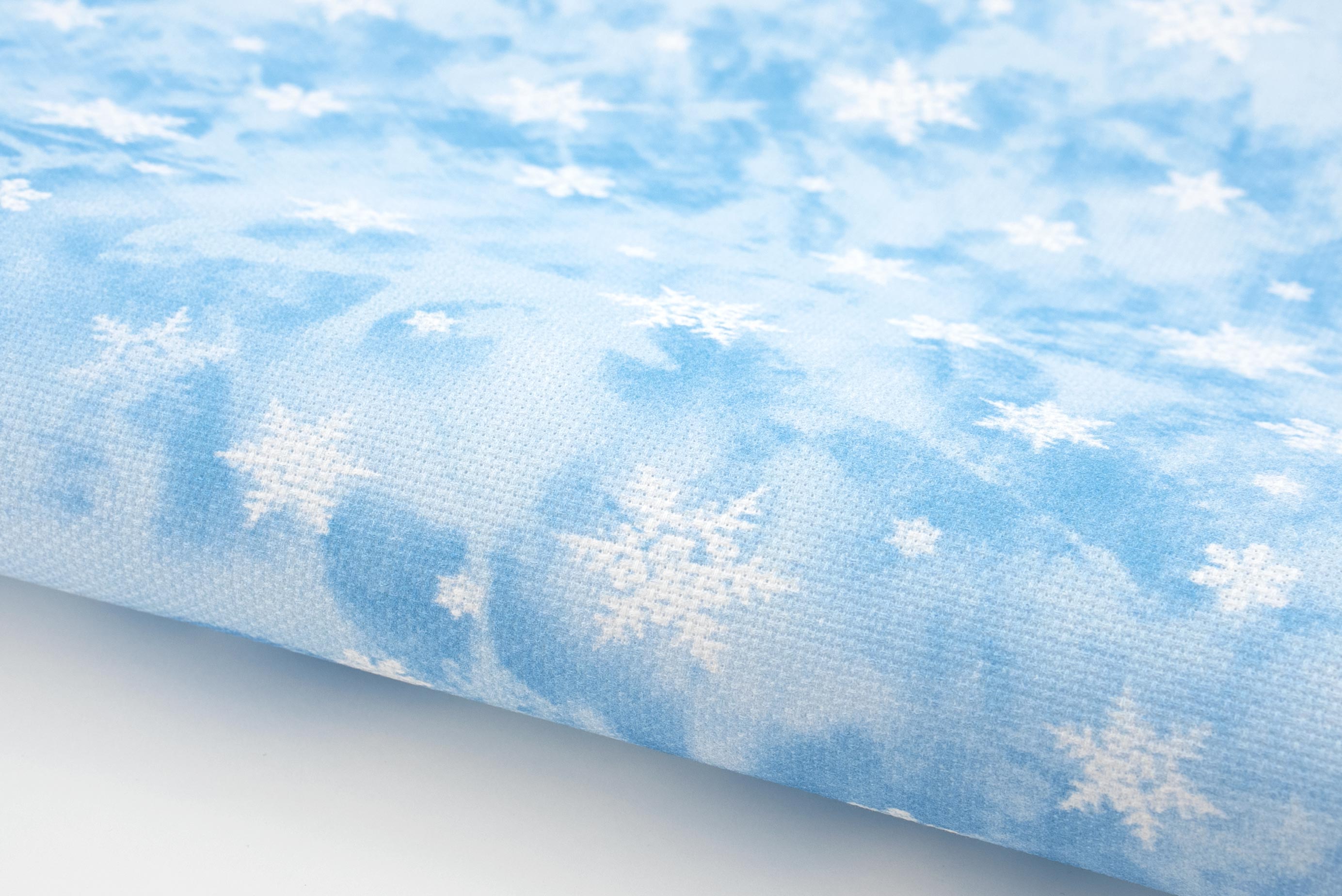 10. Make Santa's day with a cross stitched 'Stop Here' sign to display on Christmas Eve. Encourage little ones to get involved by using plastic canvas, which is easier for small hands to work with. How about a 'Treats for Rudolph' sign to match?
11. Metallic threads are an instant way to jazz up any design and give it a sparkly twist. If you find them tricky to handle, use a softening thread conditioner and cut shorter lengths to reduce fraying.
12. Struggling with your Christmas to-do list? Rather than stitching cards for everyone, opt for personalized gift tags instead. Stitch initials or cute motifs and patch onto card for a handmade touch that's sew-ho-ho simple.
13. Get in the holiday mood by taking part in a Christmas-themed SAL (Stitch- A-Long). These group stitching projects are a super-fun way of finding new friends and feeling connected to the cross stitch community. It's 'snow' wonder they're so popular!
14. Add a festive finishing touch with baker's twine – a must-have for every Christmas crafter! Use this stripy red-and-white string to create hanging loops, tassels and pompoms for your stitched projects.
15. It's the most wonderful time of the year, so let's swap the plain white aida for something a little more joyful! Christmas designs really pop against bright red and green fabrics, or why not experiment with a bold Christmas Ornaments or Gingerbread Men pattern?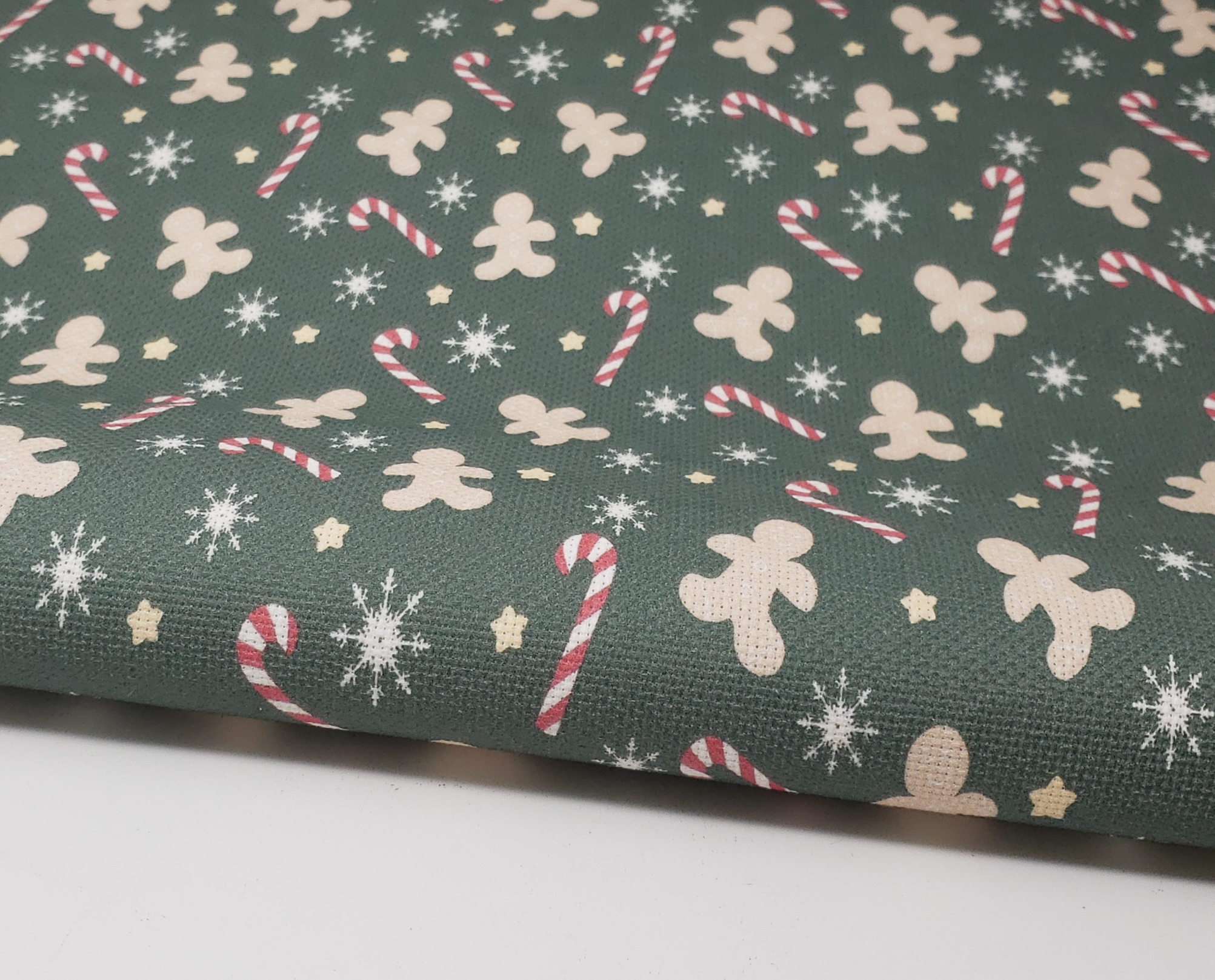 16. Enjoy the countdown to Christmas by cross stitching your own Advent calendar. You'll find a sleigh-load of charts online, even for sewing novices – or perhaps you'll be inspired to design your own!
17. Feeling frazzled? Remember to set aside time to put your feet up and stitch something for yourself. Choose a special kit or chart to enjoy over the Christmas period, and you'll love displaying it year after year.
18. Christmas is the season of shimmer and shine – so it's the perfect time to add a little pizzazz to your projects. 'Yule' love the option to add extra sparkle to all Fabric Flair designs. Choose from silver, gold or opal for an extra special finish.
19. Get crafty by creating your own cross stitched table decorations this year. Simple alphabet fonts and festive patterns are ideal for handmade place cards, wine charms or personalized napkins.
20. 'Tis the season of joy, so don't forget to have fun over the busy Yuletide period. How about stitching your own pair of tinsel-tastic Christmas earrings for the big day? You'll be jingling all the way!